Asset Publisher
Asset Publisher
About the project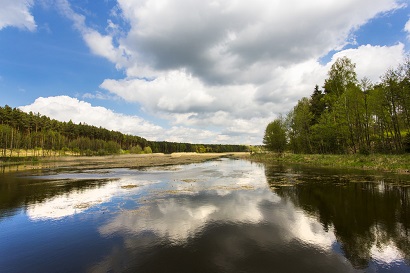 Project name: Comprehensive adaptation of forests and forestry to climate changes – small retention and protection against water erosion in lowland areas

Planned implementation period: 2016-2022
The beneficiary: the National Forest Holding of the State Forests
The objective of the project is to strengthen the resilience to threats related to climate change in the lowland forest ecosystems. The measures undertaken will be directed at preventing or minimising the negative effects of natural phenomena such as the destructive effect of high water levels, flood, drought and fires.
The main objective of the project will be achieved through the implementation of comprehensive measures to secure forests against primary threats related to climate change. These will involve the development of small retention systems and prevention of excessive water erosion in lowland areas.
Complementary objectives:
restoration of valuable natural ecosystems, thus achieving a positive impact on the protection of biodiversity;
assessment of the environmental consequences of the implemented work, performed by conducting post-execution monitoring of selected adaptation tasks.
The investments implemented under his project will be related to:
the construction, conversion, restoration and improvement of the functioning of small retention reservoirs, along with the necessary infrastructure that will enable water to be sourced for the fire-fighting units of the National Fire brigades;
the construction, conversion, restoration and improvement of the functioning of small damming devices intended to slow down surface waters run-off and protect peat soils;
the adaptation of existing amelioration systems to perform retention functions with the preservation of watercourse accessibility for fish;
the protection of forestry infrastructure facilities against the effects of excessive water erosion related to rapid heavy rainfall;
the conversion or demolition of hydrotechnical facilities unadapted to rising water levels (bridges, culverts, fords).
The project employs comprehensive measures combining natural and technical methods which are environmentally friendly. Mostly small facilities/buildings are planned, with a simple design using natural materials. The selected technologies are intended to be friendly to the natural environment.
The direct effect of the project implementation will be the storage of 2.1 million m³ of flood or rain water.

The value of the project
The total planned cost of the project is 234 670 000.00 PLN
The maximum amount of eligible expenditure is 170 000 000.00 PLN
The maximum amount of co-financing from European funds is 144 500 000.00 PLN
Promotional folder about the project / cover with a map
Asset Publisher
Asset Publisher